JOHN'S Bag in Box
A good juice impresses
with a mild, fruity flavour.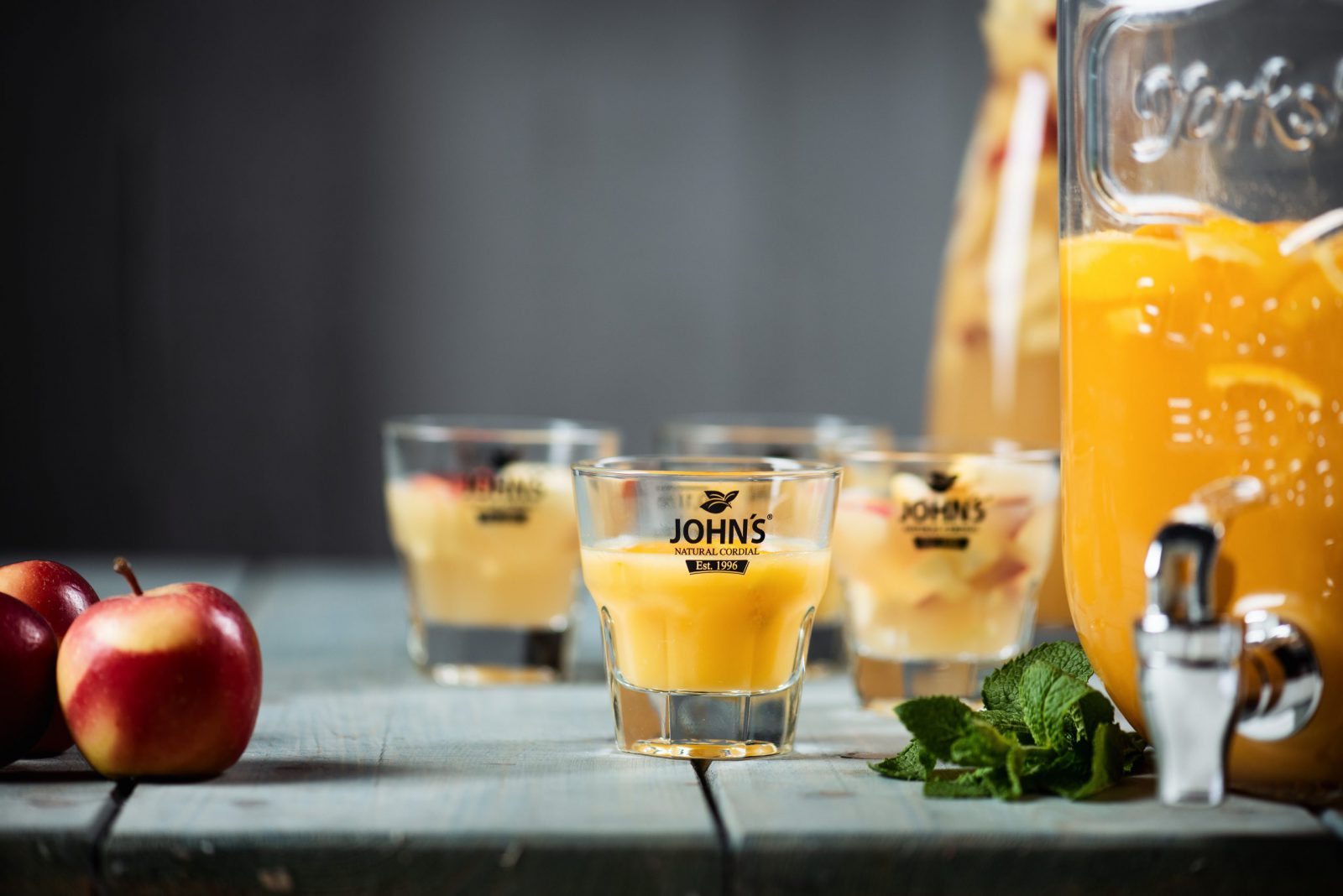 Get the day off to a healthy start with JOHN'S fruit juices. The juices are the perfect addition to every breakfast buffet. For all of its products, JOHN'S focuses on quality and natural, extremely gentle processing – only the finest ingredients are used.
The portfolio includes the four classic juice varieties Orange, Clear Apple, Pink Grapefruit and 12-Fruit Multivitamin.
The Bag in Box juices (10 litres) are ideal for use in the hotel and catering industries and for all customers who need a reliable dispensing system at busy times. Whether at the press of a button on the dispenser, drawn from the XXL Mason jar or poured from the carafe, the possibilities are endless – but the result is always unmistakably fruity!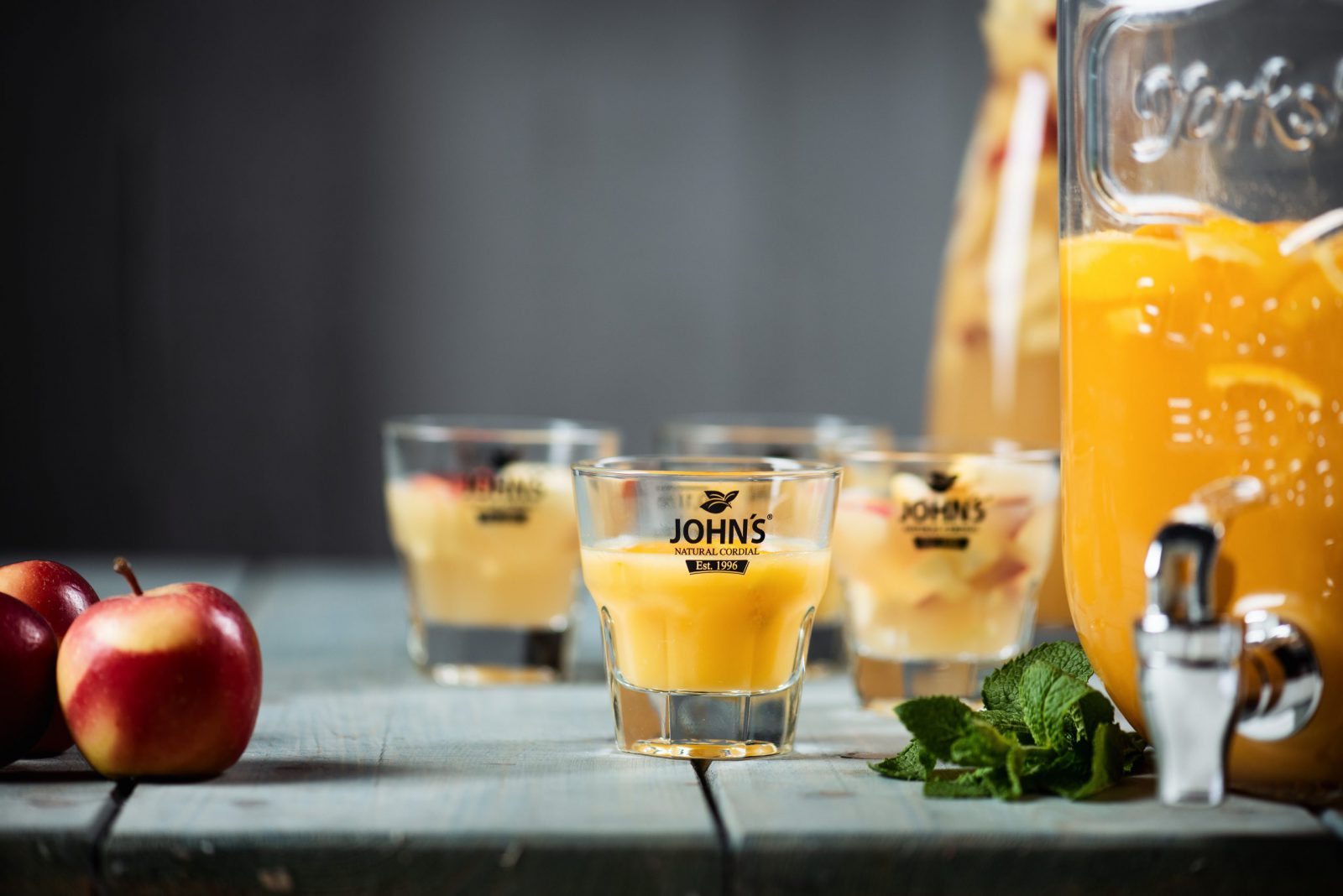 ---
Fresh and fruity
As a premium juice supplier, JOHN'S places the utmost importance on uncompromising quality. Only meticulously selected ingredients and exquisite fruits are used. Two of the vitamin-rich varieties feature the organic logo.
Perfect on their own, sublime in company
The fruit juices are delicious on their own! And they're also the ideal basis for the preparation of HENDERSON AND SONS frozen smoothies and bring a fruity touch to home-made lemonades and teas, too.
The varieties
Orange Juice (Smooth)
Clear Apple Juice
Pink Grapefruit
12-Fruit Multivitamin
---
PREMIUM-DISPENSERS

Simple Handling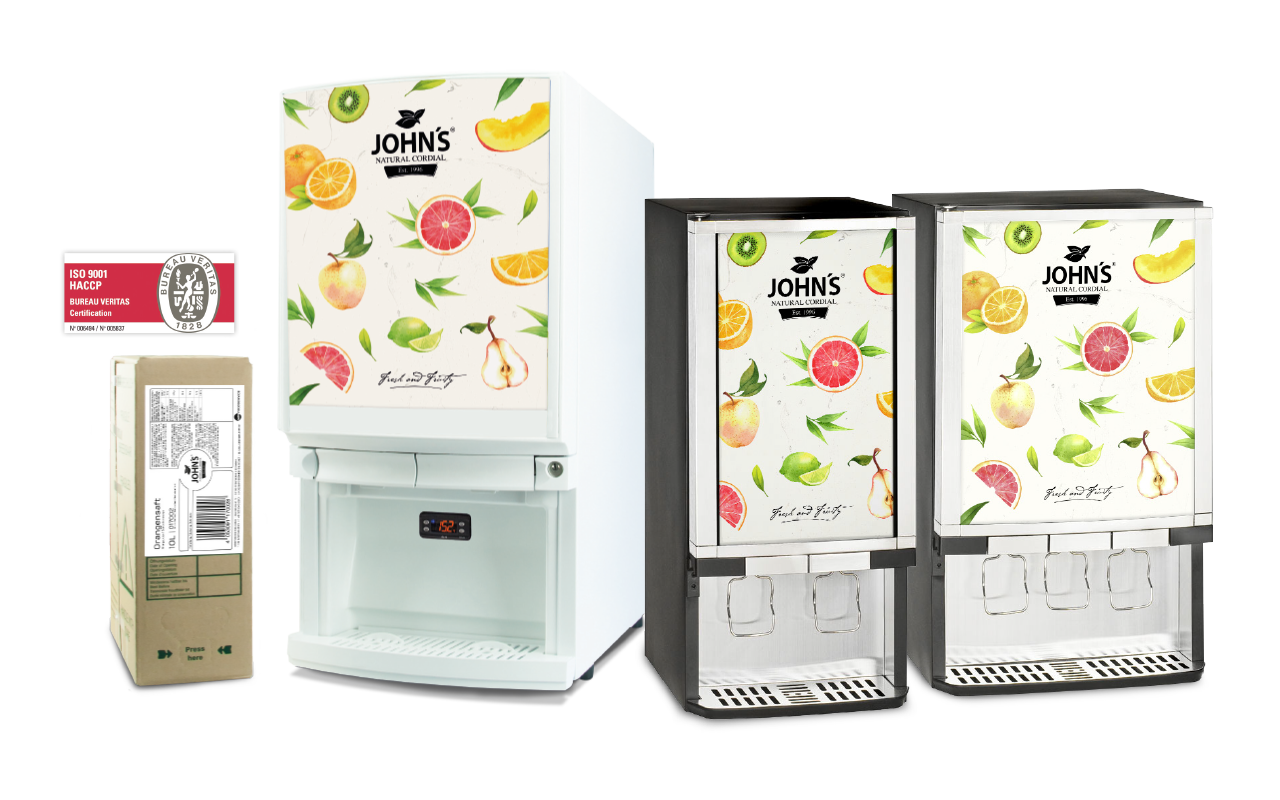 Especially for use in hotels, catering, bakeries, and the like, JOHN'S offers its customers a range of dispenser solutions on a loan basis. These bag in box systems include the device, installation and service. For the perfect juice dispenser, all you have to do is buy the right juice.
STORAGE
Can be stored at room temperature for up to 8 months from production date
at 8 degrees for up to 4 days once open
PACKAGING
PU / box: 1 / box yields 10 litres
50 glasses à 0.2 litres per box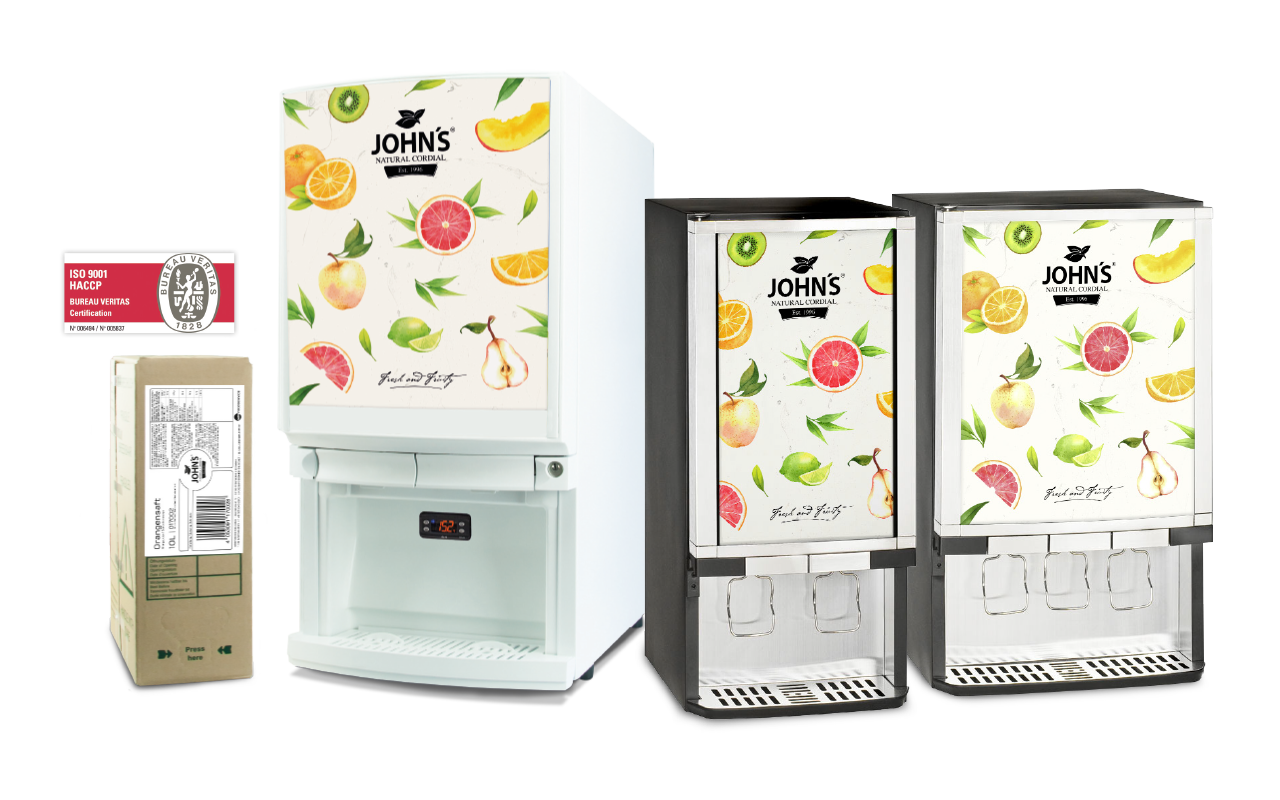 ---
ReCIPE-Tipp

Apple-Mint Lemonade

Wash a lime in hot water, rub dry and thinly grate the peel. Halve the fruit and squeeze out the juice. Wash 4 stalks of mint, shake dry and pluck off the leaves. Next, wash an apple, cut into quarters and remove the core. In a blender, finely mix the mint, lime juice and lime peel together with 4 tbsp brown sugar and 1/4 litres of apple juice. Top up with one litre of cold mineral water to taste.